Features That Makes Notify.LK Awesome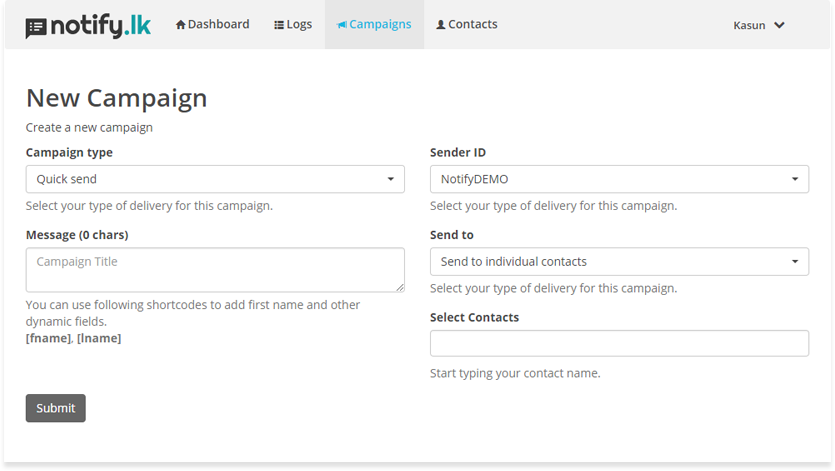 Campaign creation is super easy with our campaign manager. Simply type your message and select your reciepients from multiple methods: individual contacts, specific contact groups or to all contacts. You can also schedule a campaign to send in a future date and time.
With Notify.lk SMS gateway service, you get access to our web panel with all the logs and reports about your SMS. You have access to a live log even if you are sending SMS via our API.
Need to send SMS from multiple businesses? You can send SMS using multiple Sender IDs (From names) using a single account remembering a single password.
Notify.LK provides you libraries and plugins for PHP, Java, Woocommerce, Ninja Forms for WordPress. We also have a Zapier app which enables you to integrate almost any service.
Do you have another service that Notify.lk doesn't provide integrations yet? You can contact us and let us know, we are always open to expand the number of integrations we support.
Feels comfortable on our hand?